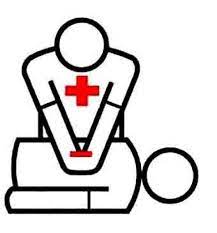 CPR Training
Saturday, June 17 from 2pm-4pm
In partnership with Safety First CPR & Safety Training, we present a community CPR/AED course. We're practicing blended learning.
The cost is $50 per person. Minors who are a minimum age of 11 may be registered for this course. Pre-registration with the vendor is required, using the link.
How does it work? Upon registering, each participant will be emailed an engaging online course from the American Safety and Health Institute that covers all class materials and videos. Participants complete this online course at home at their convenience prior to the in-person two hour class that will be held at Durbin Crossing. During this class, Tukz Taaca from Safety First will review and practice hands-on skills.
Space is limited. Reservations are accepted on a first come, first served basis. Please register today!